DeNIRO® NIR Fluorometer
The first handheld Near-Infrared Fluorometer: reliable, affordable, easy and fast!
The Detact Diagnostics® Near-Infrared Fluorometer (DeNIRO® NIR Fluorometer) is the first handheld NIR Fluorometer that accurately measures the Near-Infrared wavelength range and outperforms all benchtop fluorometers in its functionality.
It is optimised for measuring bacterial and/or enzymatic activity using Detact Diagnostics® assays. The easy-to-use touch screen menu makes it easy to select and run the assays you need, with results displayed in just a few seconds.
DeNIRO® Key features:
• Fast and highly accurate quantitation of bacteria and/or enzymatic activity in less than 5 seconds.
• High levels of accuracy even with very dilute samples.
• Use of Infrared minimises the effects of contaminants in the sample.
• Stores results from up to 1000 samples.
• Large, state-of-the-art colour touch screen for easy workflow navigation.
• Saves sample data as a.CSV (comma-separated value) file.
• Exports data to a USB drive or directly to your computer via a USB cable.
• Allows easy definition and saving of assay preferences.
• Instrument user interface can be personalised to show only the frequently used assays and to display in the language of your choice including English, French, Spanish, Italian, German, Simplified Chinese and Japanese.
The DeNIRO® NIR Fluorometer workflow
The user-friendly fluorometer delivers results using quick, simple assay procedures. The large, colour touch screen allows you to navigate through the various options easily.
The instrument automatically performs calculations and settings.
At the beginning of every day and with a new batch of Substrate, a blank should be performed. The blank will automatically be subtracted from readings by the DeNIRO® NIR Fluorometer.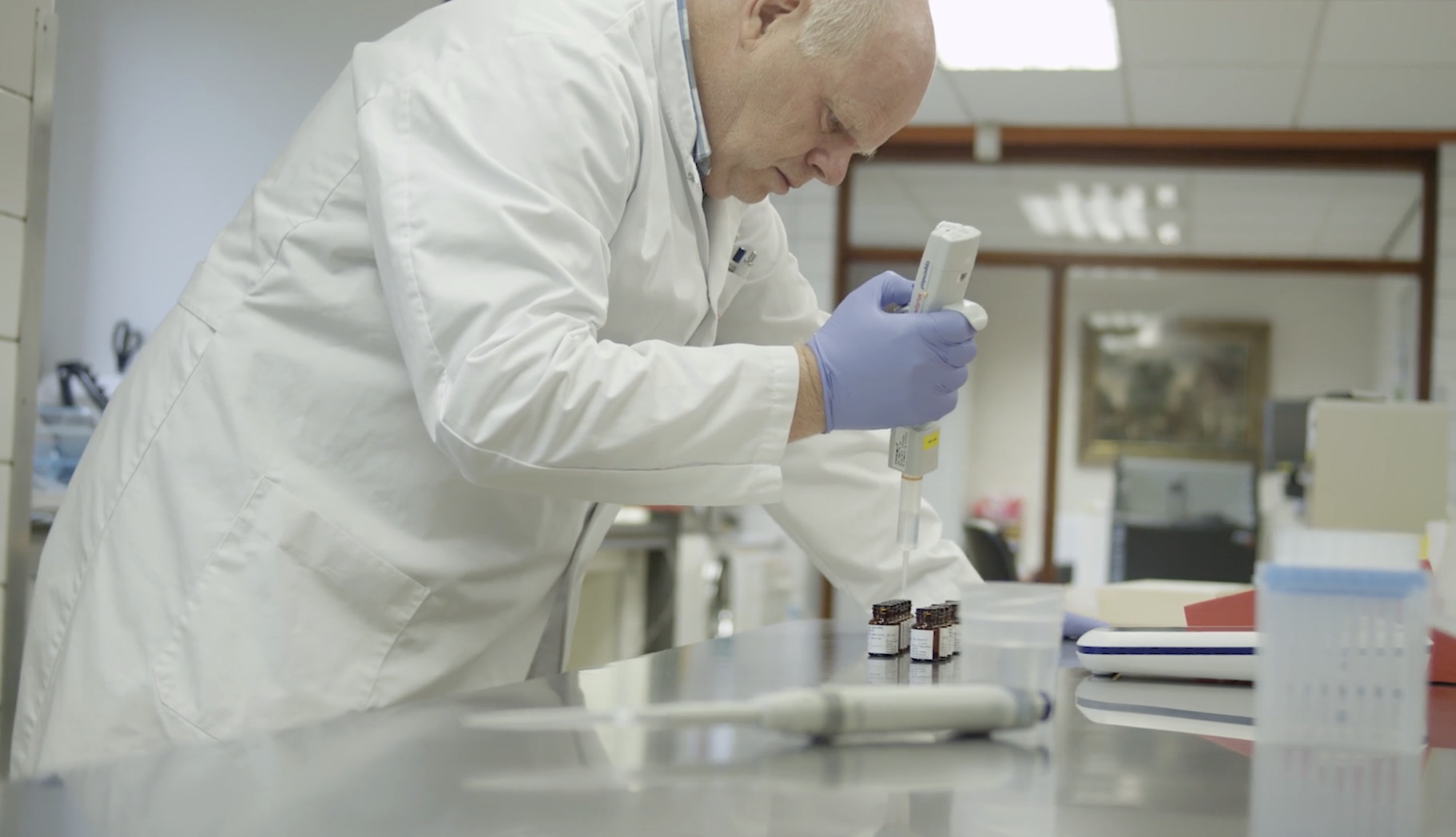 Select an assay: EnzoTact©
At the beginning of every day and with a new batch of Substrate, a blank should be performed.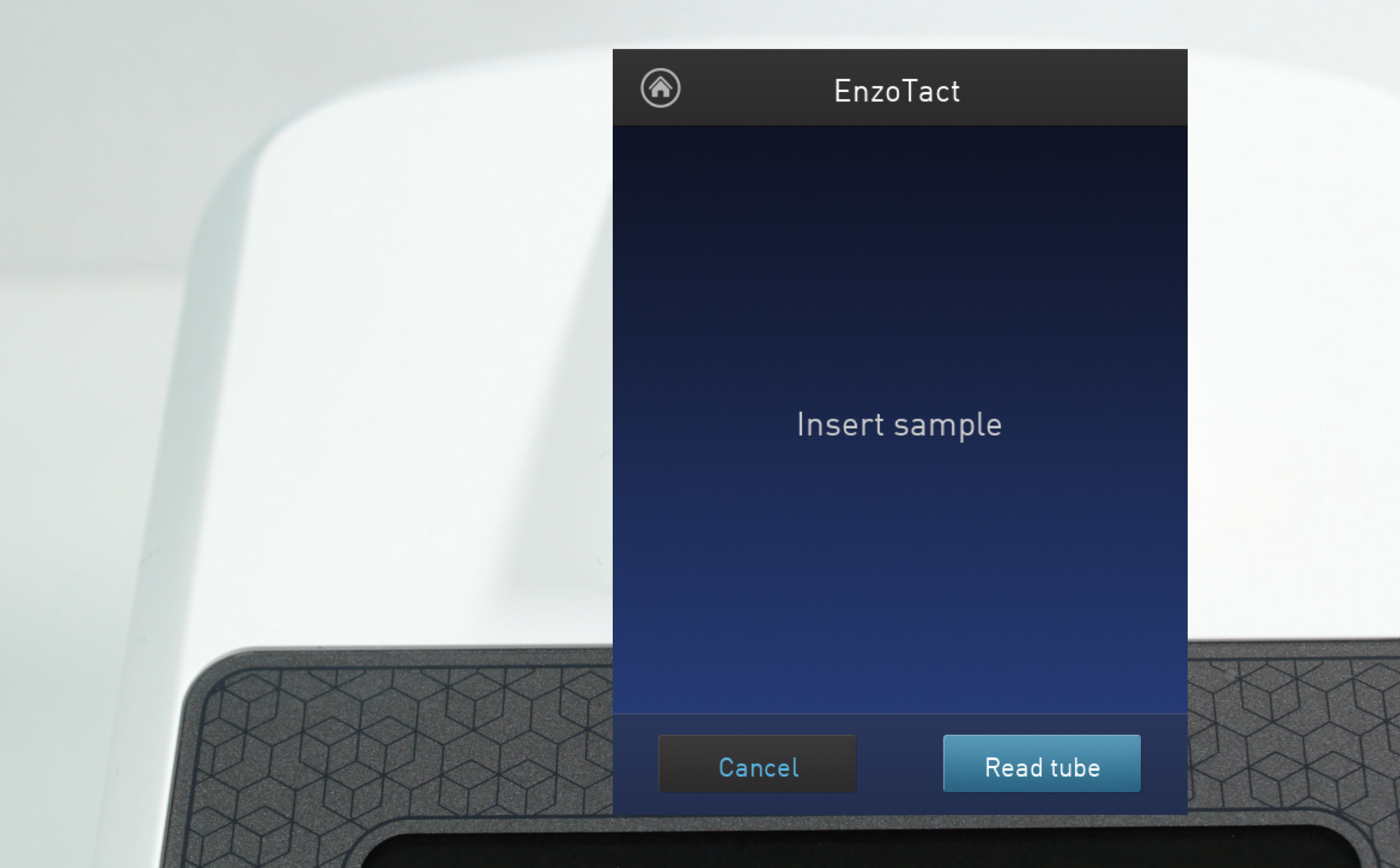 Insert blank or sample and press 'Read Tube'.
The results are displayed in Relative Fluorescence Units (RFU).
DeNIRO® NIR Fluorometer Technical specifications:
Dynamic range: 5 orders of magnitude
Processing time: below 5 seconds/sample
Light source: NIR LED (max ~760 nm)
Excitation filter: Near IR 750-769 nm
Emission filter: Near IR 800-1250 nm
Detector: Photodiodes; measurement capability from 300-1000 nm
Calibration type: 1 point blank
Tube type: 0.5 mL DeNIRO assay tubes
Warm-up time: below 35 seconds